With only a short time remaining until nominations close on Friday 19 August for the East Midlands Bricks Awards 2022, submit your entries NOW!
Reward the hard work of your team, and showcase your successes.
The annual East Midlands Bricks Awards celebrate the region's property and construction industry, its people, and outstanding developments. Award categories include: most active estate agent, commercial development of the year, responsible business of the year, residential development of the year, developer of the year, deal of the year, architects of the year, excellence in design, sustainable development of the year, contractor of the year, and overall winner.
Winners will be revealed at a glittering awards ceremony on Thursday 15 September, at the Trent Bridge Cricket Ground – an evening that will also provide plenty of opportunities to forge new contacts with property and construction professionals from across the region.
Reflecting on the 2021 event, Paul Morris, director at St James Securities, said: "We are incredibly proud to have been awarded 'Developer of the Year' at the East Midlands Brick Awards 2021, particularly as we were up against strong competition from some very established and experienced counterparts in the industry.
"The award is testament to the hard work and excellent progress we have made over the last year at our £200m Becketwell regeneration scheme in the centre of Derby, particularly the forward funding and sale of the first phase 259 build to rents apartments to Grainger plc, one of the leading owners and operators of purpose build BtR in the UK.
"The event was held at the impressive Trent Bridge cricket ground and was well attended by many serious players in the property and construction industry, many of whom I had a chance to network with over a glass of wine and delicious hors d'oeuvres."
To submit a business or development for the East Midlands Bricks Awards 2022, please click on a category link below or visit this page.
Overall winner (this award cannot be entered, the winner will be selected from those nominated)
The Overall Winner of the East Midlands Bricks Awards 2022 will also be awarded a year of marketing/publicity worth £20,000.
Find out who last year's winners were here.
Book your tickets now
Tickets can now be booked for the awards event – click here to secure yours.
The special awards evening and networking event will be held on 15 September 2022 in the Derek Randall Suite at the Trent Bridge County Cricket Club from 4:30pm – 7:30pm.
Connect with local decision makers over canapés and complimentary drinks while applauding the outstanding companies and projects in our region.
The event will also welcome John Forkin MBE DL, Managing Director at award-winning investment promotion agency Marketing Derby, as keynote speaker, as well as award-winning mind reader, magician, and professional mentalist Looch, who will bewilder and astonish guests during the evening's networking.
Dress code is standard business attire.
Thanks to our sponsors: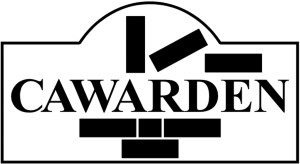 To be held at: