On Thursday 15 September, at the Trent Bridge Cricket Ground, the esteemed East Midlands Bricks Awards 2022 will celebrate the region's property and construction industry while providing the ideal opportunity to connect with local decision makers.
With canapés and complementary drinks, the event will also welcome Managing Director at award-winning investment promotion agency Marketing Derby, John Forkin MBE DL, as keynote speaker, as well as award-winning mind reader, magician, and professional mentalist Looch, who will bewilder and astonish guests during the evening's networking.
To book tickets for the awards event, which will run from 4:30 PM – 7:30 PM, please click here.
As nominations for East Midlands Business Link's annual Bricks Awards close on Friday 19 August, it's time to ensure you have submitted your entries for the prestigious event – shine the spotlight on your business, team and projects.
Award categories include: most active estate agent, commercial development of the year, responsible business of the year, residential development of the year, developer of the year, deal of the year, architects of the year, excellence in design, sustainable development of the year, contractor of the year, and overall winner.
To nominate a business or development please click on a category link below or visit this page.
Overall winner (this award cannot be entered, the winner will be selected from those nominated)
The Overall Winner of the East Midlands Bricks Awards 2022 will also be awarded a year of marketing/publicity worth £20,000.
Find out who last year's winners were here.
William Crooks, Managing Director of Cawarden, reflected on winning an award in 2021: "After being named Contractor of the Year at the British Demolition Awards at the start of September, we were absolutely thrilled to win the same accolade from the East Midlands Bricks Awards a few weeks later. The event is a real showcase for the regional property and construction sector and we are proud to be recognised for our project and service delivery expertise as a leading specialist contractor.
"It was a great night and provided an opportunity to catch up with some familiar faces as well as meeting new with the wonderful Trent Bridge Cricket Ground as a backdrop. Well done to the Cawarden team for continuously going above and beyond and maintaining high standards for our valued clients. Congratulations must also go to all the other awards finalists and award winners on the night."
Thanks to our sponsors: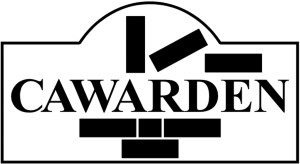 To be held at: