With nominations OPEN until Friday 19 August for East Midlands Business Link's annual Bricks Awards, showcase your business, team and projects by submitting an entry for the prestigious event NOW!
Celebrating the region's property and construction industry, award categories include: most active estate agent, commercial development of the year, responsible business of the year, residential development of the year, developer of the year, deal of the year, architects of the year, excellence in design, sustainable development of the year, contractor of the year, and overall winner.
Winners will be revealed at a glittering awards ceremony on Thursday 15 September, at the Trent Bridge Cricket Ground – an evening also offering an opportunity to establish new connections with property and construction professionals from across the region, and featuring John Forkin MBE DL, Managing Director at award-winning investment promotion agency Marketing Derby, as keynote speaker.
After winning an award at the 2021 event, Allan Joyce Architects said: "We are delighted to have won Architects of the Year at the East Midlands Bricks Awards. It is lovely for the whole team, who always work incredibly hard to create amazing designs, to be recognised in this way. It was wonderful to attend the event in person and to hear about all of the great projects happening in our region and the companies involved in them."
To submit a business or development for the East Midlands Bricks Awards 2022, please click on a category link below or visit this page.
Overall winner (this award cannot be entered, the winner will be selected from those nominated)
The Overall Winner of the East Midlands Bricks Awards 2022 will also be awarded a year of marketing/publicity worth £20,000.
Find out who last year's winners were here.
Book your tickets now
Tickets can now be booked for the awards event – click here to secure yours.
The special awards evening and networking event will be held on 15 September 2022 in the Derek Randall Suite at the Trent Bridge County Cricket Club from 4:30pm – 7:30pm.
Connect with local decision makers over canapés and complimentary drinks while applauding the outstanding companies and projects in our region.
Dress code is standard business attire.
Thanks to our sponsors: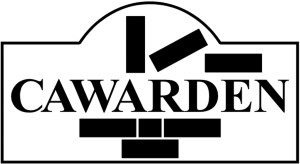 To be held at: