Attendees at the East Midlands Bricks Awards 2022, taking place on Thursday 15 September at Trent Bridge Cricket Ground, are set to be bewildered and astonished as award-winning mind reader, magician, and professional mentalist Looch displays his skills during the evening's networking.
Here, Business Link speaks to Nottingham-based Looch, who performs throughout the UK and Europe with acts that need to be seen to be believed.
Can you tell us a little bit about what you do?
Absolutely, my name is Looch and for the past 20 years I have entertained all over the world as a mentalist. The term mentalist is not often used here in the UK, so I tend to brand myself as a 'mind reader', although that is somewhat tongue in cheek. I perform on stage or in a close up environment at conferences, tradeshows and exhibitions and appear to read the thoughts of audience members and predict their choices and behaviour. It's all very light hearted and I present it in a relaxed and fun way, however it is something that tends to really fascinate and resonate with people, especially at corporate events.
What can attendees at the East Midlands Bricks Awards 2022 expect?
To be engaged and amazed! I am really looking forward to being in attendance and will be meeting as many people as I can on the day. I want to show them something incredible that will leave them gobsmacked whilst at the same time ensuring everyone has a fantastic time at this wonderful event that you are organising. I want to keep everything else a mystery until the day!
With an illustrious career, who have you performed for before, and what are some of the accolades you have won?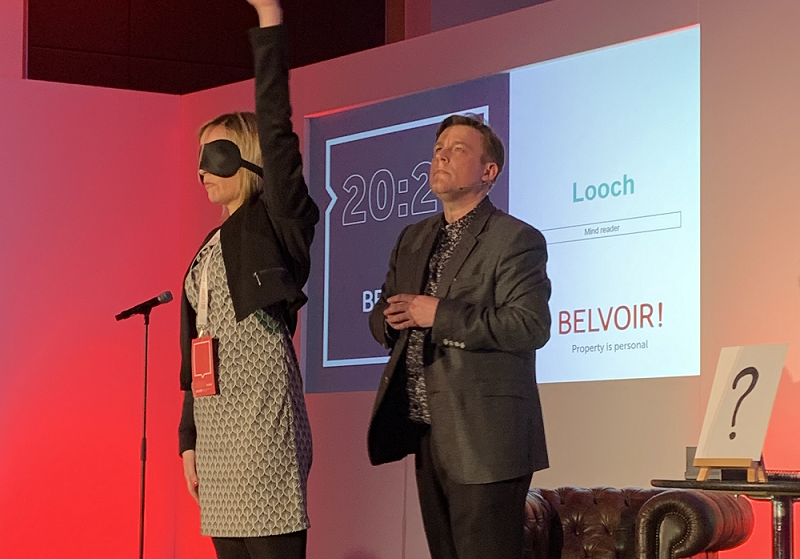 Over the years I have been blessed with some very proud moments and I like to try and keep grounded and enjoy the journey as opposed to just focussing on a final destination. Some of my earlier work focussed on entertaining at weddings and I found myself proving very popular amongst footballers, TV celebs and other sports stars. A couple of years focusing in that industry won me the HC award for best wedding entertainment at the TWIA (The Wedding Industry Awards), then in early 2013 I won the #SBS award from former Dragons Den star Theo Paphitis. That opened the door to the corporate world where I have primarily focussed since.
The majority of my work sees me working with large companies such as Google, Amazon, KPMG, PWC, 3M etc. at specific events where I am required to create bespoke performances to a set brief. Sometimes that's promoting a specific product or enforcing a particular company message that they want to reinforce. I am also often hired to work beside teams at trade-shows or exhibitions, I act primarily as a traffic stopper who hooks delegates with a quick demonstration and lead them directly to my client's booth to increase footfall and generate new leads.
You have also written best selling books, what can you tell us about these?
My first book was written quite by accident back in 2006. I documented some of my work at the time into a PDF which I sent to a well known publication company within the mentalism industry. At the time I was looking for feedback but was surprised when they asked to meet with me. They wanted to publish the book and did so creating quite a stir in the community. For the next decade I documented my journey transitioning into a full time performer and in 2015 I released it as a limited edition book set which sold out within weeks and went on to win the prestigious 'Tarbell book of the year' award for that year. This actually was the catalyst to then set up a limited company that would exclusively deal with the design and manufacture of my mentalism work going forward. I am pleased to say it has proven successful and is now one of the biggest mentalism focussed companies in the UK.
What makes you stand out next to other mentalists?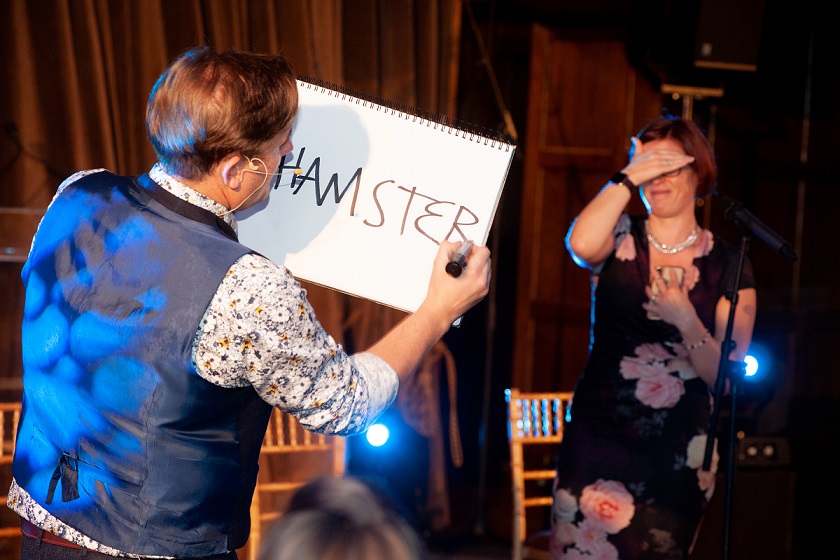 There are very few actual working full time mentalists in the world, probably only a couple of hundred so it's a very rare profession indeed. Of those mentalists you find that success lies within 2 primary areas, the first is as a 'creator' who specialises in releasing work to the community and the second are those that focus primarily on the performing side of things. It's rare to find equal success in both areas, which is alarmingly where I have found myself being positioned. As a result I have consulted for many well known names in the magic community, lectured at every major magic related organisation and convention in the world, whilst also getting to enjoy some incredible moments live on stage myself. I feel very lucky indeed.
How can people find out more and contact you?
My website is www.looch.co.uk and people can connect with me also on LinkedIn and Instagram searching for @Loochmindreader

Bringing together the region's property and construction industry, the prestigious East Midlands Bricks Awards 2022 will provide an evening of networking and celebration, taking place on Thursday 15 September, at Trent Bridge Cricket Ground.
The event will also welcome John Forkin MBE DL, Managing Director at award-winning investment promotion agency Marketing Derby, as keynote speaker.
Nominations for the awards are now OPEN. To submit a business or development, please click here.
Tickets can now be booked for the glittering event – click here to secure yours.