Ideagen has unveiled two new additions to its C-Suite management team.
The Nottingham-headquartered firm – which has four Centre of Excellence sites globally – has named Paul Marshall and Arun Varma as its new Chief Customer Officer and Chief Marketing Officer respectively.
Mr. Marshall has risen through the ranks of the company since its acquisition of Gael Ltd, and has moved from the position of Sales Director.
Mr. Varma is an experienced marketing professional with knowledge across global telecommunications, financial services, automotive and IT Security industries.
Both will report directly to Ideagen's Chief Executive Officer, Ben Dorks (pictured below).
Mr. Dorks said: "I am delighted to welcome both Paul and Arun to the Ideagen management team in what the Board believes will be crucial moves for the business moving forward.
"Customer success and general customer satisfaction will be front and centre for Ideagen as we continue our migration to a software as a service (SaaS) business model. In Paul's time with the company his various roles included all aspects of the customer management funnel and so that experience will be crucial in his new role as Chief Customer Officer."
Ben continued: "Arun's experience in working with large, global organisations will be vital in guiding what is an already world class marketing team, allowing us to really enhance our levels of communication both internally and externally.
"I am extremely excited by both appointments and look forward to seeing both Paul and Arun make their mark on the business in the coming months and years."
Mr. Marshall (pictured below) has held several varying positions within Ideagen during the last decade, rising from the position of Customer Account Manager to Customer Delivery Manager and Sales Director prior to this new role.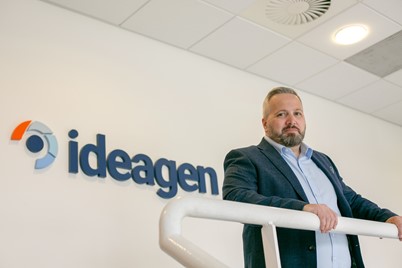 He said: "I am looking forward to this challenging but highly rewarding role with Ideagen.
"My career during more than a decade with the company has required a close relationship with customers and now as Chief Customer Officer I am looking to not only continue that but really enhance the overall customer experience going forward.
"As a company, we are making huge strides to becoming a truly customer-focussed organisation. In recent years we have launched a dedicated Customer Success department, Customer Council and Customer website to achieve maximum customer success and return on investment for our clients.
"Customer success is the responsibility of the entire company. I believe my experience throughout my time with Ideagen will play a crucial part in spreading that message across the business and ensuring that our customers get the very best from our software and enjoy their overall experience in working with us."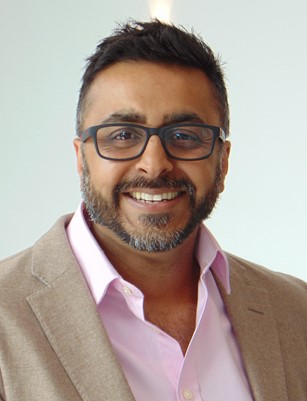 Mr. Varma (pictured above), educated at Buckinghamshire Chilterns University College and Brunel University London, gained his experience working across organisations such as RAC, Nokia, Kaspersky Lab and Digital Finance International.
He said: "I am really excited to be joining an ambitious organisation in the form of Ideagen, which has outstanding potential in the multi-billion governance, risk and compliance (GRC) market.
"I am particularly looking forward to playing my part in the evolution of the Ideagen brand and strengthening it across our current geographical footprint, as well as new markets.
"We have an amazing opportunity to really take the Ideagen brand to the next level. I am eager to begin working with the outstanding marketing team we have to project the incredible stories that Ideagen has to tell."
The appointment of Mr. Marshall and Mr. Varma comes just weeks after Ideagen announced a major global growth strategy following the unveiling of four Centre of Excellence (CoE) sites.
The company has two CoEs in the UK – including its headquarters in Nottingham – and will open new office space in North Carolina and Kuala Lumpur in the coming months as it looks to cement its position in the multi-billion GRC space and become a destination employer.
The firm – which has more than 4,700 organisations using its suite of software applications – announced in May that it expects to report its tenth year of growth when it releases its full year results in July.